Mushroom Forays
A Mushroom Foray is the exploration of an outdoor location to search for and identify the fungi growing in the area, in the spirit of helping people to learn about wild fungi. Our forays are organized by our volunteer Foray Hosts and led by AMS approved Foray Leaders, who provide guidance and valuable information to the attendees on how to look for mushrooms and how to identify them. Edible mushrooms can be brought home to prepare, cook and eat. The forays are open to members of the Alberta Mycological Society only and require advanced registration to attend.
Our forays are held throughout Alberta with specific regional coordinators in the Red Deer, Calgary and Edmonton areas. Federal Parks, Provincial Parks and Natural Conservancy Habitats all require permits to pick mushrooms, and our foray coordinator makes sure those permits are arranged and approved. Picking mushrooms on private land and private property require special permission from the property land owners, which are also organized and received in advance.
Keep an eye out for our emails and the Events calendar to see our upcoming scheduled forays!
So What Do I Bring to a Foray?
We recommend that you prepare for the foray. Wear long sleeves, long pants, a hat, and sturdy footwear. Bring a basket, mesh bag or paper bags for your mushrooms (avoid plastic bags). Most of all bring yourself with an open mind and the enthusiasm to learn about these great species in your region!
Please refer to our Foray Guidelines below for a list of other supplies that will come in handy!
What About COVID-19?
The Alberta Mycological Society (AMS) holds the safety of our members paramount and we ensure compliance with Alberta Health Service Guidelines for COVID-19 protocols. Although almost all restrictions are lifted in Alberta, AMS forays are led by volunteers.  Please understand that the foray hosts and leaders hold the right to request some public health restrictions. The number of participants at each foray is limited, and so advanced registration is currently required to attend. At any Mushroom Foray, the following rules must be adhered to:
Foray notifications will announce the maximum number of participants. As of June 10, 2021,
Alberta Health Services limits outdoor social gatherings to 20, and these MUST NOT have an
indoor component. AMS forays can be set at 20 or less; but not greater than 20. As restrictions
change, this maximum participant limit will vary.
All participants MUST register prior to the foray and check in with the Foray Leader. Registration
procedures will vary.
Anyone with symptoms of COVID-19 must NOT participate, and WILL be asked to leave if present.
Social distancing (6 ft/2 metres) MUST be strictly enforced when in the field AND at follow-up get togethers.
Non-medical masks/face coverings MUST be worn.
Hand sanitizer containing at least 60% alcohol MUST be used after touching common touch points
(including mushrooms!).
Participants must abide by all current Alberta Health Services restrictions on socializing. There is
a $1000 fine for violation. Stronger public health measures | Alberta.ca
If you have any questions, feel free to contact our Foray Coordinator by emailing: ForayCoordinator@albertamushrooms.ca.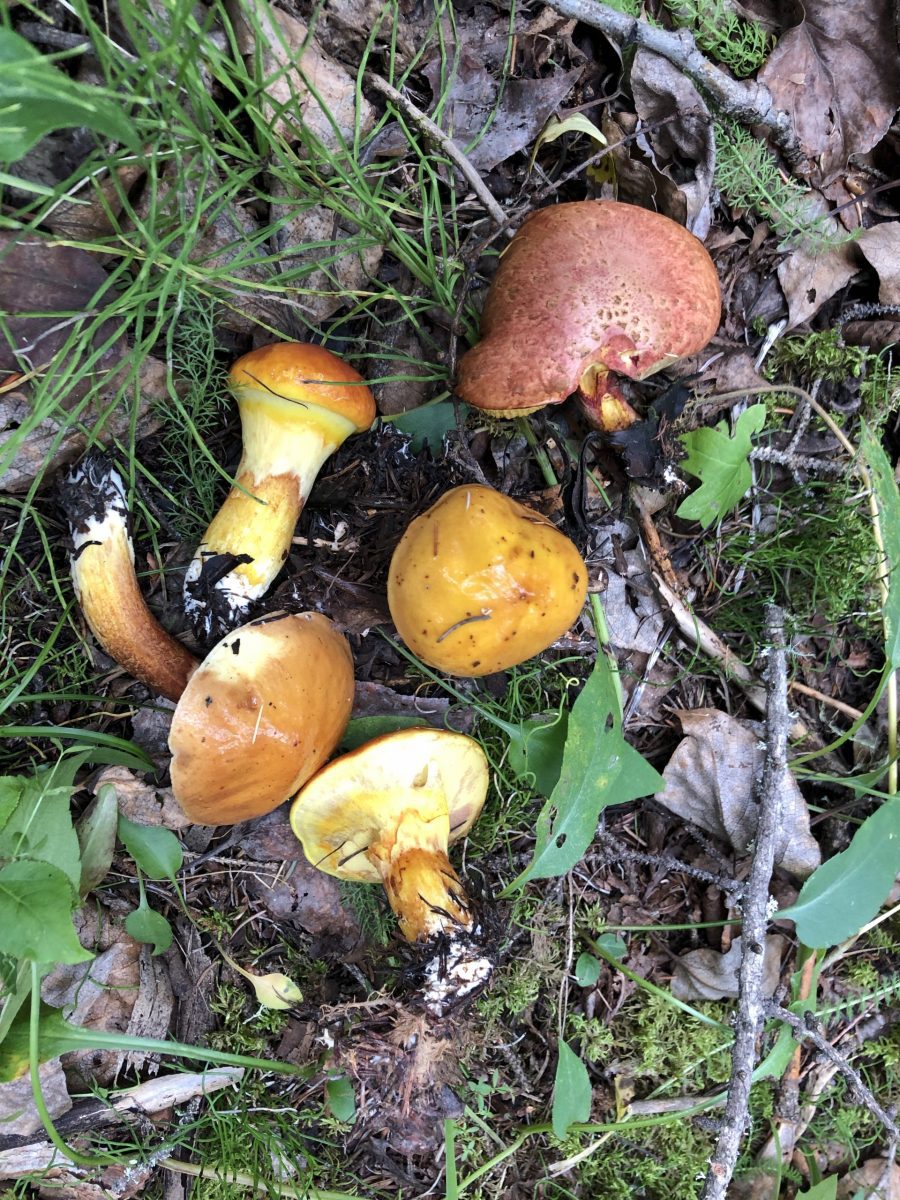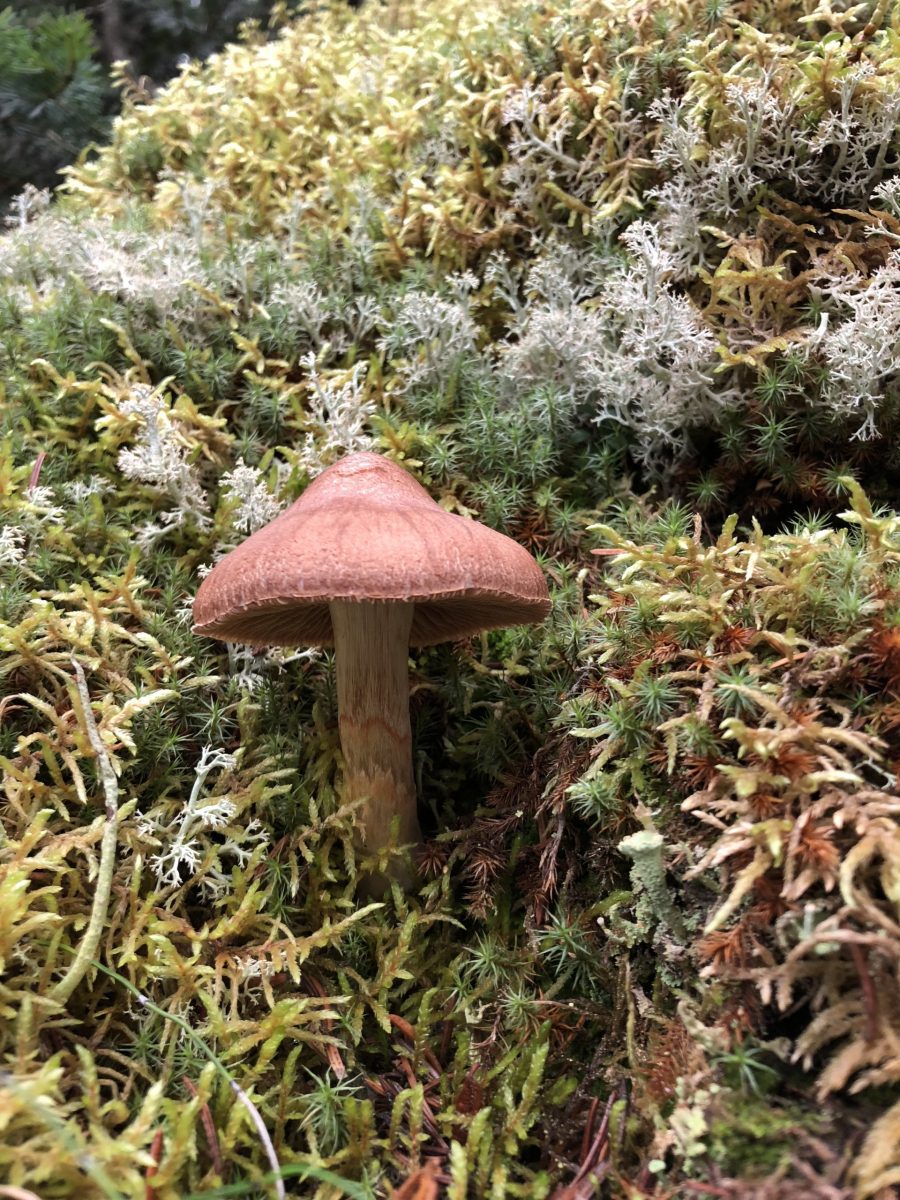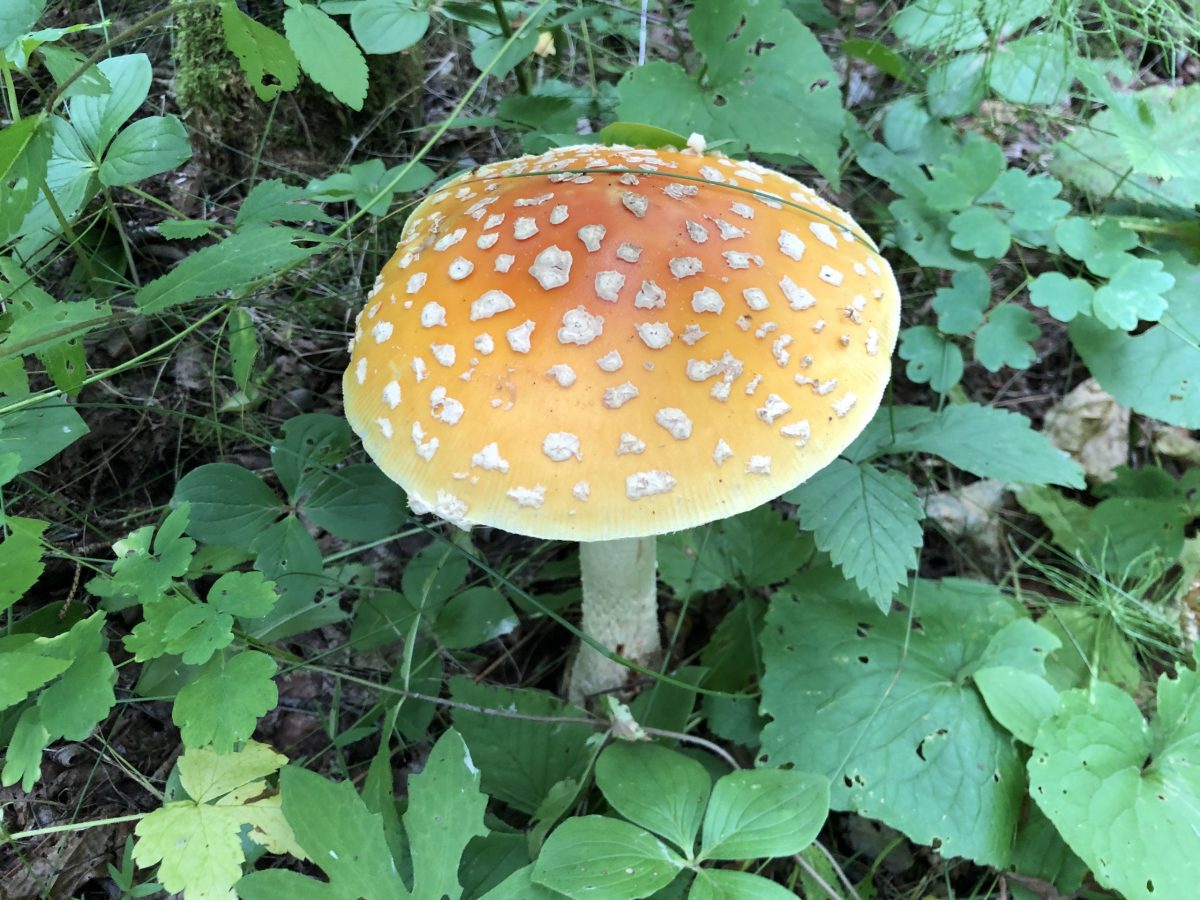 Become a Foray Host or a Foray Leader!
Have you developed a passion and love for exploring the forest floor (and tree trunks!) for fungi? Do you feel a great sense of reward when people discover and learn how great fungi are? Then becoming a Foray Host or a Foray Leader might be a great fit for you!
Check out our Foray Host and Foray Leader Page for more information!