March 18, 2023
Santa Maria Goretti Community Centre
11050 90 St. NW, Edmonton AB
Our first in-person Annual General Meeting (AGM) and President's Dinner since 2019 was a tremendous success! Held at the Santa Maria Goretti Community Centre, our attendees received a variety of engaging presentations, reviewed the health and operations of our nonprofit society, dined on delicious meals prepared by Chef Patrick, celebrated successful events carried out in 2022, and more.
Here is a quick recap of our AGM highlights:
Check out this video for a few highlights snagged from Mike's Wild Species Presentation!
2020 Wild Species Report
Between 2016 and 2018, our Vice President Mike Schulz performed critical conservation assessments for the macrofungi in Alberta, Saskatchewan, and Manitoba. Because of his efforts, macrofungi, slime molds, and other fungi cousins are now included in the Wild Species Report from Environment and Climate Change Canada. After watching a compilation of highlights from Mike's presentation, you will feel very lucky to be living in Alberta. We have the highest proportion of macrofungi with known conservation ranks, not to mention we have a huge number of rare species!
And you can probably guess who will be busy providing updates for the 2025 Wild Species Report… Stay tuned!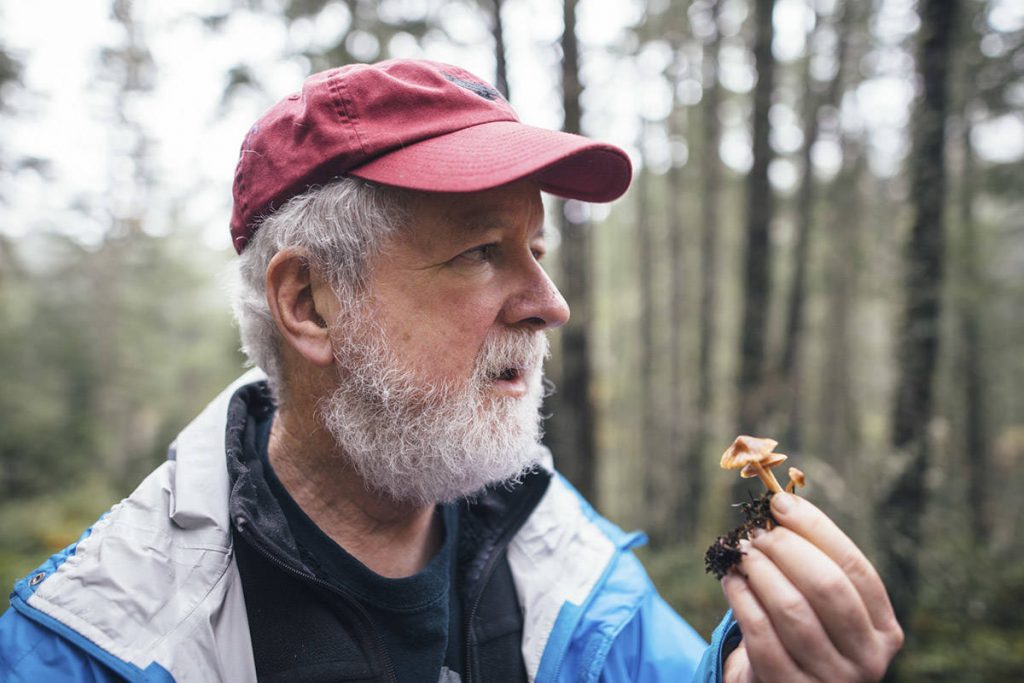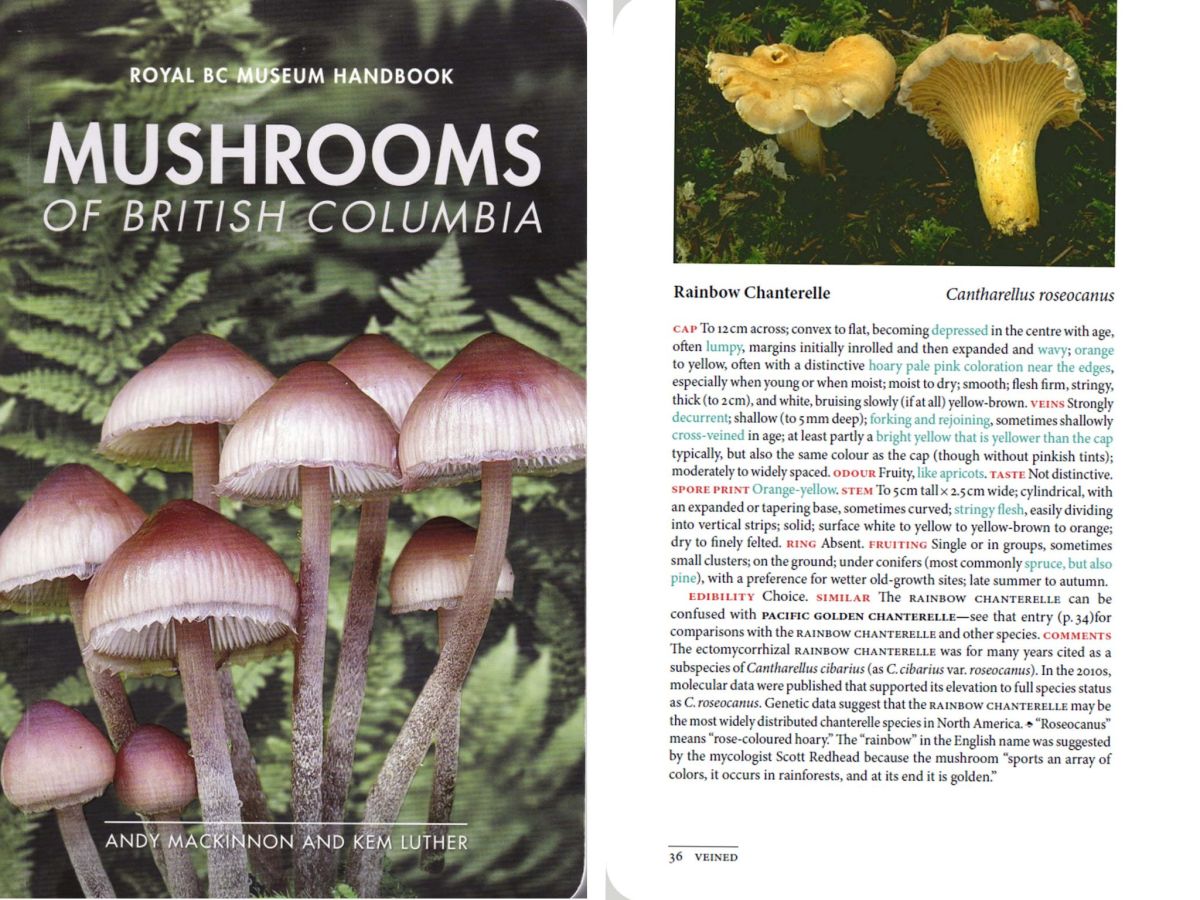 A Natural and Cultural History of Magic Mushrooms in British Columbia
Andy MacKinnon, Co-author of Mushrooms of British Columbia
Magic mushrooms have been employed in spiritual practices in Mexico and Central America for millennia. The visionary powers of these mushrooms first became known to the world in 1957 and in the early 1960s, they sparked a social and cultural "psychedelic revolution" soon dominated by lysergic acid diethylamide (LSD). The discovery that magic mushrooms grew commonly and abundantly in the Pacific Northwest and in British Columbia (BC) helped make Canada's westernmost province a focal point of social change. Recent advances show promise for carefully monitored treatment of some psychological disorders, see for example Canadian Nurse July 2020 Magic mushrooms and the future of mental health care.
This presentation will explore the natural history of BC's magic mushrooms and their role in the rapidly changing counter culture of the 1960s, 1970s, 1980s, and up to the present day.
Check out this video compilation of a few interesting facts from Andy's presentation, as well as an enjoyable reflection of his working relationship with Paul Kroeger, another infamous mycologist who attended our 2022 Great Alberta Mushroom Foray last year!
AGM Summary
President's Report
Our President Karen Slevinsky provided an overview of our 2022 activities, which included our Annual Expo at the University of Alberta Botanic Garden, Great Alberta Mushroom Foray (GAMF) at Pigeon Lake, AB, our various forays, our board retreat, media communications with our membership and the public, and more!
Membership Report
Hugh Costello delivered our membership report on behalf of Christine Costello, our Membership Coordinator. We reviewed our life members, individuals who have made monumental contributions to our society, our family, individual, and student memberships. Together the AMS has grown to 817 individual members, compared to 625 in 2022, and 463 in 2021.
Melanie Fjoser, our Director-at-Large and Expo Leader, gave important details about our revamped Corporate Membership! You can check out more information about it on our Join our Corporate Membership page.
Treasurer's Report & Budget
Our Treasurer, Robert Simpson, who is also a foray leader veteran, provided our Treasurer's Report. We are in the process of auditing these financial statements, so please stay tuned for final information.
Karen Slevinsky also presented our 2023 budget, which sets aside funds for exciting events in this year!
AMS Graduate Award
This year our AMS Graduate Award was granted to Nicole Lau in the Faculty of Agricultural Sciences by the University of Alberta. We are on our way to reaching our $50,000 target (over 5 years), which puts the endowment into a position of perpetuity!
Fungarium Report
We now have our own Fungarium, which is kindly stored securely at Portage College in Lac La Biche, AB. We have procured essential supplies, like archiving boxes, a special printer, and are currently working on collection protocols. We will be allowing collections submitted from BC, AB, SK, as well as the territories! You can find out more information on our Projects page.
Foray Report
We held a whopping 49 forays in 2022 across Alberta between May and October, including our Stewardship forays to Poplar Creek. Check out our foray reports for information about each one. We look forward to seeing you at our 2023 forays.
Elections
During our AGM, we open the floor to nominations and vote in new board members or vote in board members standing in for re-election. Our board members maintain their position for 2 years before standing for re-election. No candidates were nominated for board positions during this AGM. The board members elected in were:
President – Karen Slevinsky
Vice President – Mike Schulz
Treasurer – Melanie Fjoser
Director at Large – Christine Costello
Director at Large – Robert Simpson
Director at Large – Liz Watts
Director at Large – Erica To
Media Report
Our two most active social media platforms are Facebook and TikTok. Check them out to stay up to date with events. We look forward to hearing from you!
We released 3 Spore Prints in 2022. You can check them out on our Spore Print page.
President's Dinner
Our President's Dinner is a wonderful, educational evening social where you can meet and chat with mycologists, amateur mycologists, and other nature enthusiasts. During this event, our President recognizes an AMS member, excluding AMS board members, for making outstanding contributions to the AMS, progressing the goals of the AMS, or simply being a source of support and information for our growing membership.
This year, the President's Award was given to Timo Hohn, who has been instrumental in solving all our website woes and making sure our membership can register for forays and other events!
Feature Presentation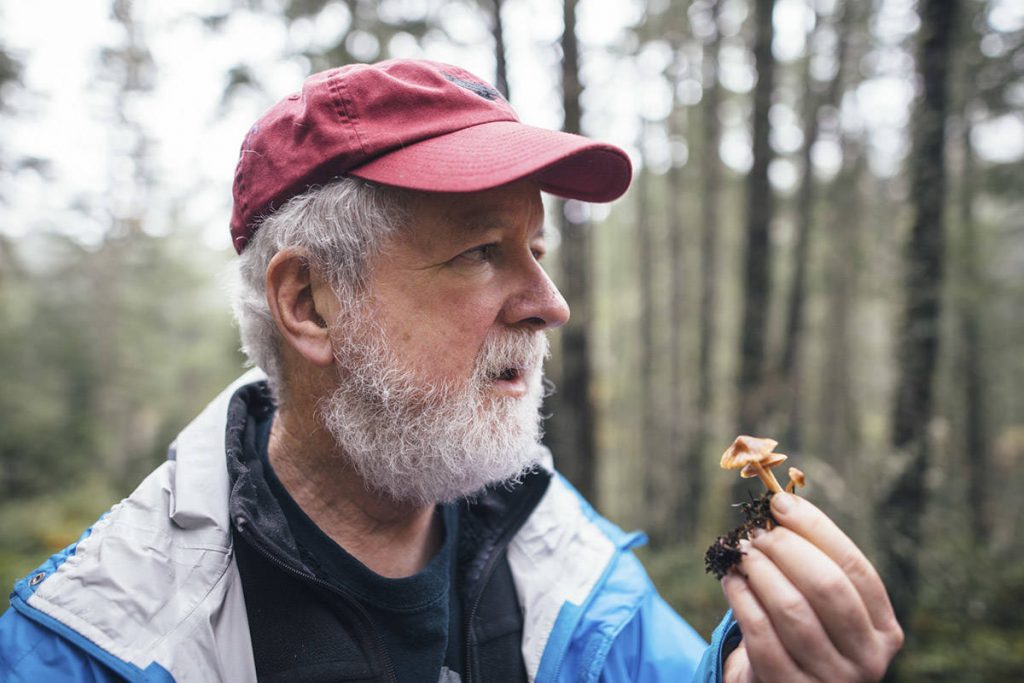 Fabulous Plants and Their Fungal Friends
Andy MacKinnon, Co-author of Mushrooms of British Columbia
Plants are fascinating. Fungi are fascinating. But for sheer entertainment value, it's difficult to beat plants, plus fungi. Fungi have been associated with plants since plants first colonized the land, and are requisite partners of almost all of our familiar Alberta plants.
Dinner Menu
Appetizer
Black Chanterelle, spinach and ricotta cheese deep-fried ravioli
Salad
Roasted wild mushroom salad, crispy cheese tulip on base frisée
Entrée
Alberta pork medallions, morel sauce, Swiss rösti potato, asparagus, grape tomato
Dessert
Candy cap mushroom panna cotta
Coffee and Tea
Drinks
No host bar