Metro Cinema Presents: Dosed
December 14, 2019 @ 3:30 pm

-

5:30 pm
The Alberta Mycological Society is pleased to promote Metro Cinema's screening of Dosed followed by a Q&A session.
Please note: The AMS does not condone or promote the use of magic mushrooms and psychedelics and has always advised members and those interested in mushrooms to exhibit extreme caution when handling mushrooms of any kind. Psilocybins and psylocins are controlled substances in Canada and unless authorized for clinical trial or research purposes, are prohibited. To understand more, please visit the Government of Canada's website here.
"Quoted as being "one of the most important documentaries of our time," Dosed is an inspiring and potentially life-saving story. After many years of prescription medications failed her, a suicidal woman turns to underground healers to try and overcome her depression, anxiety, and opioid addiction with illegal psychedelic medicine like magic mushrooms and iboga." More information about the screening time and ticket prices can be found here.
Information for the screening is as follows:
Date: Saturday December 14, 2019
Time: 3:20pm
Location: Metro Cinema Edmonton (please see side panel for map and address)
Film Trailer can be found here.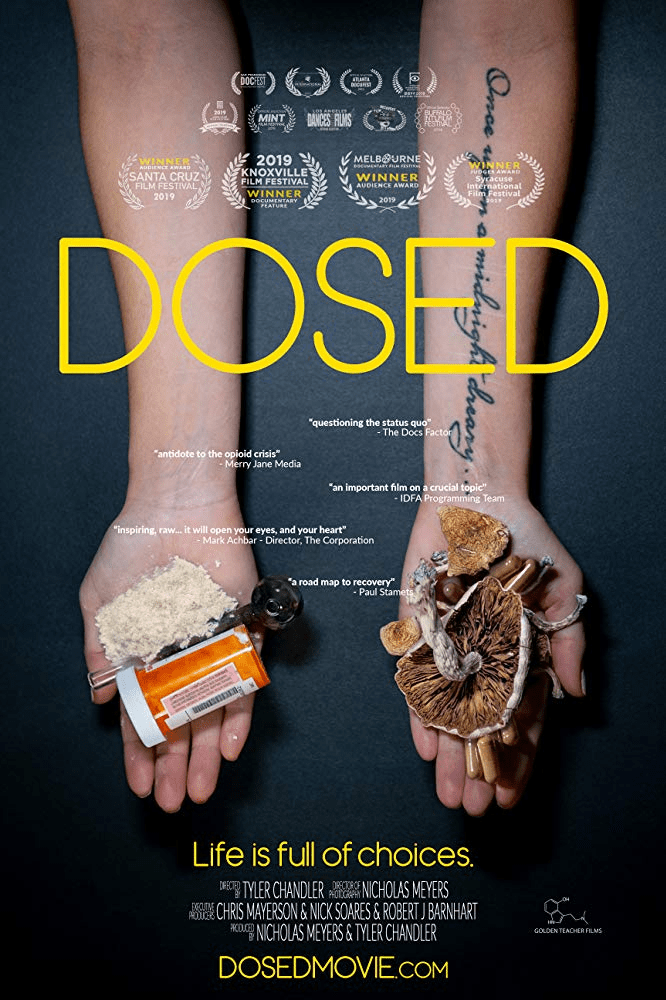 Share This Post, Choose Your Platform!